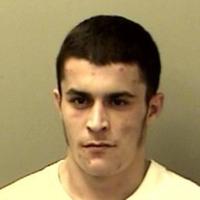 23-year-old man sent to jail for stealing Michigan State Police cruiser in Bay City | criminality
BAY CITY, Mich. (WJRT) — A 23-year-old man will spend at least two years in jail for stealing a Michigan State Police patrol car during a traffic stop in Bay City last summer.
Rockyon Poole was sentenced to jail on Monday after pleading guilty to felony charges in February.
A Michigan State Police Trooper arrested Poole in Bay City last July for driving with an invalid license plate. When the soldier asked Poole for his driver's license, registration and insurance information, Poole replied that he had none.
The soldier then handcuffed Poole and placed him in the back seat of the patrol car. The soldier found a crack pipe while searching the vehicle Poole was driving, so two other people who were driving with him were also handcuffed.
Video shows traffic stop that led to man driving police SUV in Bay City
Poole slipped out of his handcuffs as he sat in the patrol car and headed for the driver's seat. He took off from the traffic control at high speed and nearly hit the soldier.
Video from the patrol car's dash camera shows Poole running through several stop signs as he speeds down Fraser Street in Bay City. He stopped after almost a minute at the wheel and fled on foot.
Police captured him two days later, and Poole admitted to the crimes in a Bay County courtroom in February.