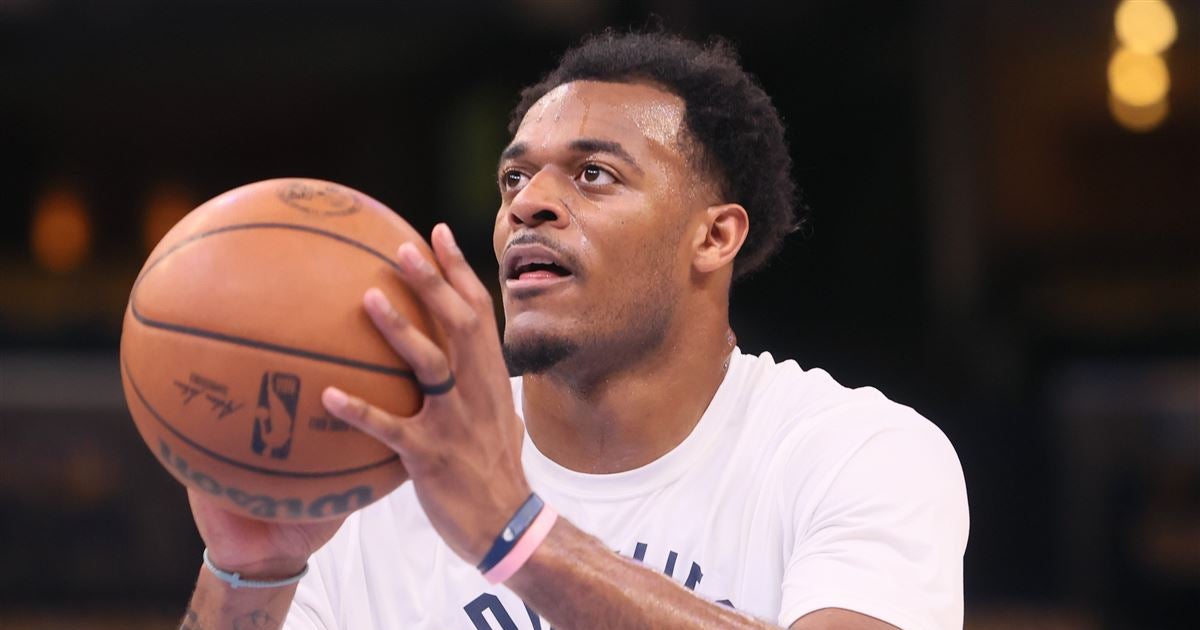 3 Michigan State Products Participate in NBA Summer League Salt Lake City
There are wiser ways to spend time and money on vacation than attending NBA Summer League games, but if Michigan State fans were in the Salt Lake City, Utah, area, this week they had the opportunity to see former Spartan players live for three days. in a row. Forward Xavier Tillman (Memphis Grizzlies), point guard Cassius Winston (Philadelphia 76ers) and wing Gabe Brown (Oklahoma City Thunder) were in action as their teams completed a trio of round-robin style games, with the Utah Jazz, starting Tuesday. on Thursday.
Each of the teams featuring MSU products went 2-1 in the Salt Lake City leg of the Summer League. Tillman and the Grizzlies started with a victory over the 76ers before falling to the Thunder and beating the Jazz on Thursday. Philly's wins came over Utah and Memphis after dropping Game 1 to Memphis. The Thunder, with second overall pick Chet Holmgren, beat the Jazz and the Grizzlies.
Tillman is the most experienced of the Spartans in the NBA, entering his third year with Memphis. He proved himself as a quality rotation player for one of the best teams in the Western Conference and as a result, he only played two games in Salt Lake City, the first and the third. Tillman opened with 16 points (6-11 shooting), three rebounds, four assists and a block in 25 minutes. He finished with 10 points (5-15), 14 rebounds, four assists and one steal in nearly 29 minutes in the win over the Jazz.
Winston, like Tillman, was a 2020 second-round pick, and he's now with Philadelphia after spending two years with the Washington Wizards organization. The two-time collegiate All-American played twice at Utah, Games 1 and 2, before missing out on the Finals. Winston had four points (2-3), one steal, one rebound and eight assists without turnovers in 18 minutes of work in the loss to Memphis. He followed that up with 11 points (2-10), four rebounds, a steal and six assists with a turnover the next day.
Brown — one of two undrafted MSU rookies trying to prove themselves in the Summer League, along with Marcus Bingham Jr. — had only one chance to make an impression on the court, in the win 'Oklahoma City against the Jazz on Tuesday. Brown played just under 5 minutes, going 0-2 from the field with a rebound. He did not play by coach's decision the next two nights.
The Summer League continues in Las Vegas until July 17. The three MSU players who adapted in Utah will be joined in Vegas by fellow Spartans Aaron Henry (Cleveland Cavaliers), shooter Max Christie (Los Angeles Lakers) and Bingham.
Get the latest Michigan State football, basketball, and recruiting news delivered straight to your inbox. Enter only your email address HERE to sign up for our free Spartans newsletter now!