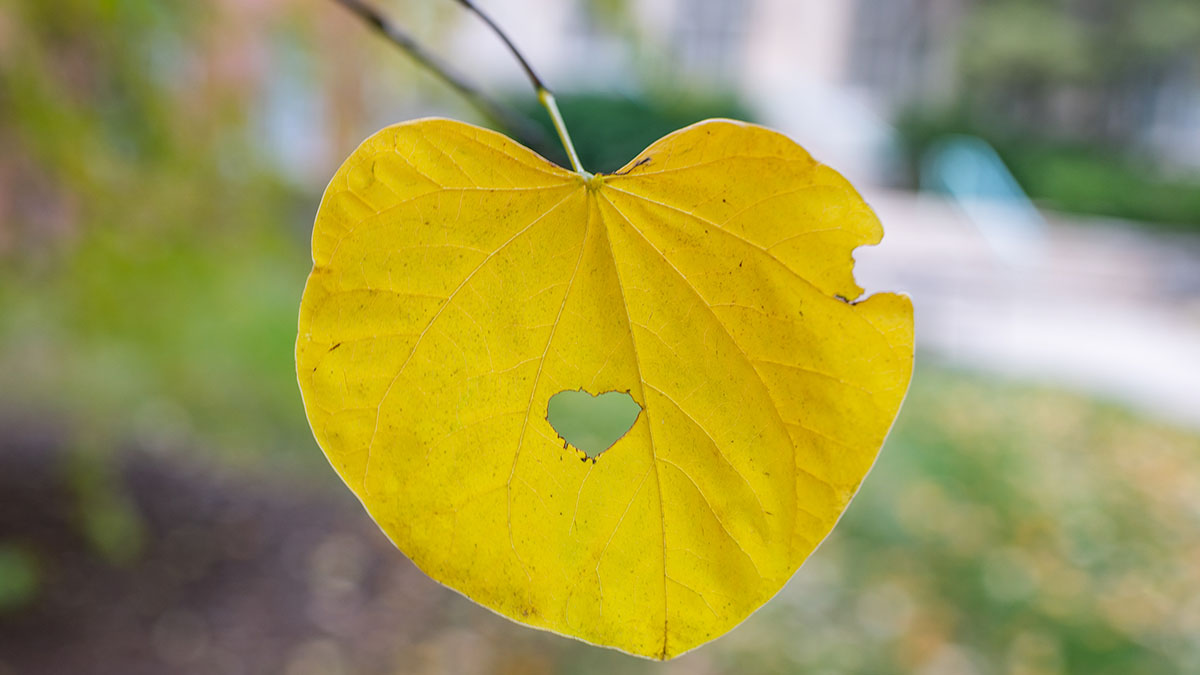 Editor's note: Family ties | MSU Today
All the planning has been done. A last minute sleeve repair, flowers picked and arranged, a slight manicure error corrected, the arrival of family and friends, a successful welcome party and a few prayers that it won't rain. All that remained was the wedding festivities of my daughter and my new son-in-law.
The day started a little uncertain from a weather point of view. There was still rain in the forecast and no one wanted to move the ceremony indoors because the backdrop of a Great Lake is just too good to sacrifice. A downpour appeared but took its exit a few minutes before we started the procession.
As the officiant (or rather, officiAUNT since she is also my sister) began the ceremony and said, "… the beautiful shores of Lake Michigan…", the covered clouds parted and a ray sun shone on the bride and groom. We all took our breaths at the incredible timing of Mother Nature.
The rest of the day was just as perfect. Besides the gorgeous couple, stunning views, warm and welcoming spaces, great food and perfect decor, the most important thing was how perfectly our families blended together. Our group came from Seattle, New York, Illinois, Indiana and all over Michigan.
Even though it wasn't a large gathering, our backgrounds were far from the same. Blacks, Whites, Asian Indians, Jews, Christians, townspeople and suburbanites. Doctors, teachers, moms, dads, kids and babies. Straight, gay, single, divorced, married and widowed. Young, old, big, small and everything in between. None of the differences mattered, we all became a family. Family is not just what you were born into. It's the group created from those you choose to surround yourself with on the days that matter most.
I haven't lost a daughter – I have gained a son and a beautiful extended family of wonderful people in his life. What an incredible gift and what an incredible feeling of belonging.
It's a bit like that when you become a Spartan. You win a huge, and I mean a huge extended family of those bleeding Green and White. We come from all walks of life, but we are bound by these things that make us Spartans. No matter who you are or where you come from, you belong to a community of leaders, rescuers and people who change the world.
Whether you know them or not, outstanding and award-winning professors like engineer Alexandra Zevalkink, who is explore space age materials, become a member of your family. Brilliant students and alumni who recently nominated for prestigious graduate scholarships make up your circle.
But you don't have to solve complex research problems or win any prizes to be a Spartan. The ways to be a successful Spartan are endless. Whichever path you choose, your place is here to discover your full potential and chart a course by doing something you love.
As Spartans, we also look out for each other and the world at large. Like by partnering with Apple to open a Developer Academy in Detroit to create new career opportunities for the community. Or by serving others by volunteering. This Saturday, many Spartans will do just that by participating in the Fall 2021 Spartan Day of Service.
If you can't make it to one of these projects, compose your own day of service. Pick up someone's leaves, donate to a shelter, reach out to someone in need of a friend, read aloud to a child. The slightest gesture can have a profound impact.
PhD student Lori Bruner explores the impact of reading aloud to children. She has some great tips to make learning easier. Discover it Student View: Make reading aloud to kids count for those and other great tips.
One thing about big families is that there is always someone to turn to for good advice. Most likely, someone else has been in your place and can help you. If nothing more, a listening ear is always welcome. When you expand your "family" in any way you choose, you know you are never alone.
No matter where you are in life, reach out to your Spartan family whenever you need to. Life is tough, but you are not alone. We Spartans support each other. You are amazing and your place is here. Our family ties are made of green and white and a lot of Spartan willpower.
Lisa Mulcrone
Photo by Derrick L. Turner