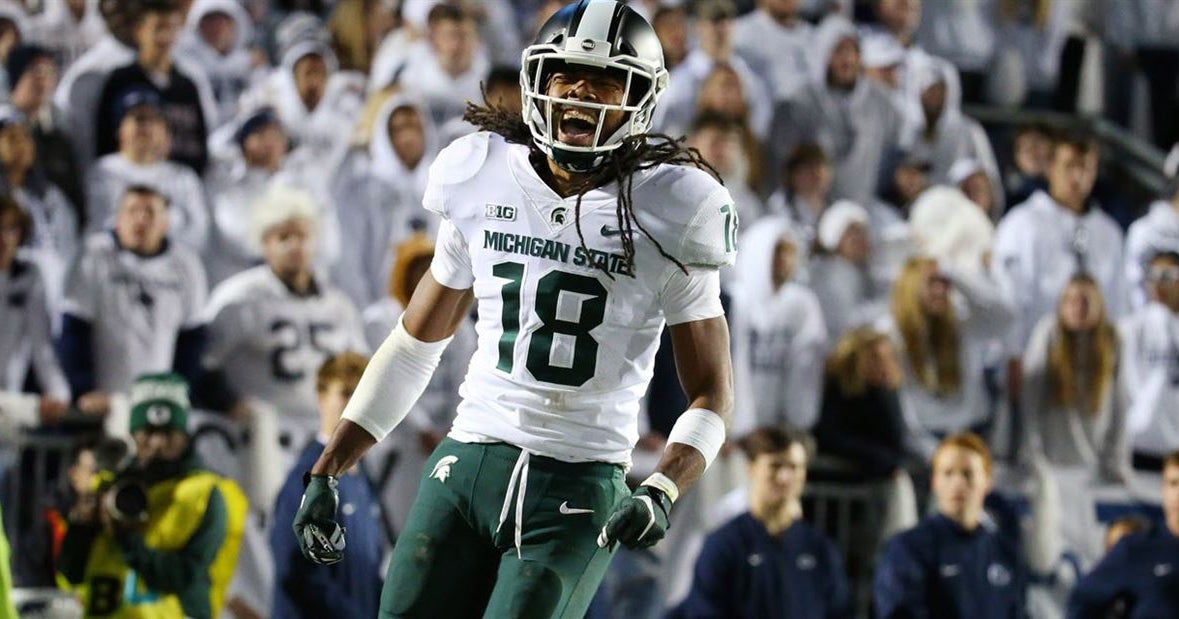 Former Michigan State WR Felton Davis III signs with CFL team
Former Michigan State wide receiver Felton Davis III gets another opportunity in pro football. Davis has been signed by the Calgary Stampeders of the Canadian Football League, the team announced Tuesday.
After finishing his senior season at MSU in 2018, Davis was signed by the Kansas City Chiefs of the NFL as an undrafted free agent, and he remained with the team through the 2019 season while treating a wound. In the CFL, he will join fellow Spartans BJ Cunningham, a new member of the Ottawa Redblacks after spending six seasons with the Montreal Alouettes; Arjen Colquhoun, who is with the Toronto Argonauts; and Jeremy Langford, who plays for the Saskatchewan Roughriders.
Calgary also announced the signing of wide receiver Brendan Langley in conjunction with the addition of Davis. The Stampeders went 8-6 in 2021, losing to the Roughriders in the Western Semifinals.
A native of Richmond, Va., Davis became one of MSU's top offensive weapons in his final two seasons at East Lansing. His two catches as a true freshman in 2015 were notable — a 22-yard catch against Iowa in the Big Ten Championship Game and a 28-yard catch against Alabama in the College Football Playoff. Davis followed that up with 12 catches for 150 yards in 12 sophomore appearances before leading the Spartans in receptions (55) receiving yards (776) and receiving touchdowns (nine) in 2017. His senior year was cut short by injury, but he still earned an All-Big Ten honorable mention for throwing in 31 passes for 474 yards and four touchdowns.
Get the latest Michigan State football, basketball, and recruiting news delivered straight to your inbox. Enter only your email address HERE to sign up for our free Spartans newsletter now!