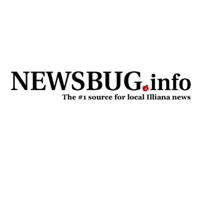 GIRLS HOOPS: Kankakee Valley resists Michigan City | Sports
[ad_1]
Lady Kougars bounces back in Michigan City
MICHIGAN CITY – Kankakee Valley used a 14-5 advantage in the fourth quarter to clinch a 52-41 victory over host Michigan City on Tuesday night, Nov. 30.
The Kougars led just 38-36 in three periods before extending their lead in the fourth. This is the sixth consecutive victory for KVHS (6-2).
Paulecia Isom led the hosts with a record 25 points, including 14 in the first half. She knocked down four 3-point shots. Michigan City has only gone to the foul line four times (1 of 4) at 23 for the Kougars (12 of 23).
Laynie Capellari had 13 points for the Kougars, including nine in the third period. Lilly Toppen had 11 points with a pair of 3 points and Taylor Schoonveld and Abby Grandchamp had 10 points each.
Winners of four straight road games, the Kougars return home for the first time in 20 days when they host their Northwest Crossroads Conference rival Lowell (7-1) on Friday, Dec.3 with a JV start at 5:30 p.m. .
Lady Kougars gets an easy win
WHEATFIELD – Host Kankakee Valley beat Knox, 23-6, in the first quarter to set the stage for a 63-35 loss on Saturday, Nov. 27 at the Kougar Den.
Winners of five games in a row, the Kougars (5-2) limited the Redskins (3-4) to single digits in the first and second quarters to take a 37-12 lead in the locker room in the middle. time.
Junior Lilly Toppen had 14 points for KVHS, making three of her team's four 3-pointers. Her teammate Abby Grandchamp also collected 14 points, including 10 in the first half.
Taylor Schoonveld added nine points and Marissa Howard and Genna Hayes had eight points each.
Megan Bolen had 13 points, eight rebounds and three steals for Knox. Morgan Downs added nine points, all coming from three 3-point baskets.
The Kouts win 21 points against the Knights
DeMOTTE – Despite 14 points and nine rebounds in freshman Sophie Bakker, the Covenant Christian women's basketball team lost a 63-42 decision to Kouts on Saturday, November 27.
Bakker managed 3 of 7 3-pointers, but it wasn't enough for the Knights, who lost 4-3. Junior Skylar Bos had 10 points, seven rebounds and four assists and junior Gabbi Zeilenga added eight rebounds and two steals.
Kouts (5-2) had a high point of 26 points from Allison Capouch, who added 11 rebounds, six assists and five steals. She was 10 of 14 from the free throw line and added four 3 points.
Lyndsey Kobza added 16 points and eight rebounds.
Lady Knights fails at Valpo
VALPARAISO – Host Washington Township recovered from a 30-26 halftime deficit with a 20-9 third quarter to fend off Covenant Christian of DeMotte by a 56-48 final on November 20 .
The Senators remained unbeaten (6-0) despite having only managed 23 percent of their shots (18 of 65). A 4 of 16 performance at the free throw line doomed the Knights, who fell to 4-2.
Junior Skylar Bos has a high 17 points on 8 of the Knights' 18 shots. She added three assists.
Freshman teammates Claire and Sophie Bakker added eight points each and Sophie took six rebounds. Junior Gabbi Zeilenga recorded a game-high 14 rebounds, and senior Gwen Walstra added 10 rebounds with four assists and four steals.
Addison Graf had 16 points for Washington Township. She made 10 of 13 free throws and added 13 rebounds. Freshman Clair Klinger had 15 points and three steals and freshman Gracie Little also had 15 points to go with five steals and five rebounds.
Little knocked down 3 of 9 3-pointers.
Josie Whitcomb had 11 rebounds, four assists and three steals.
[ad_2]