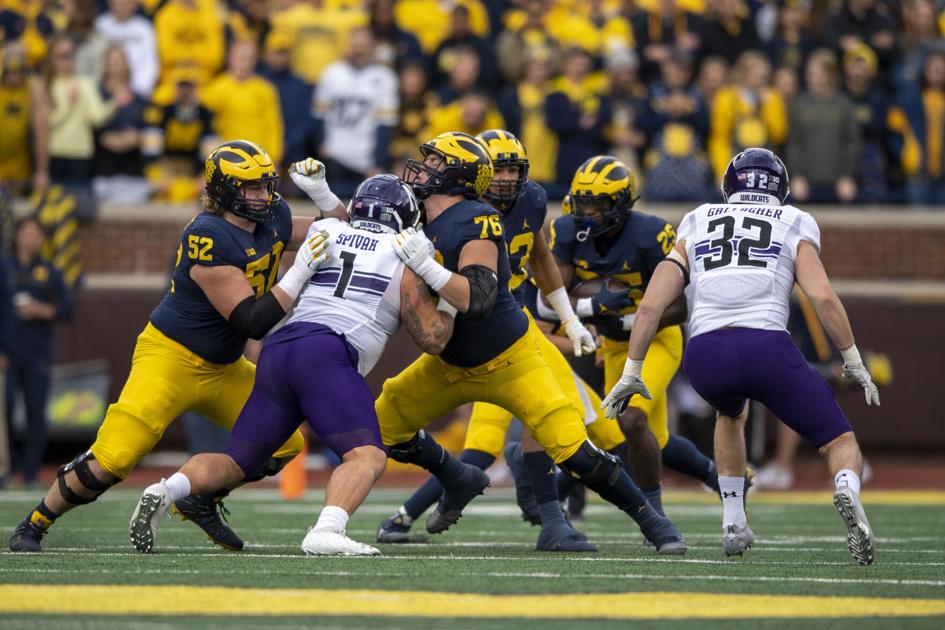 Lots of TC connections for Saturday's Michigan-Michigan State game | Local sports
TRAVERSE CITY – Riley Bullough has played a lot of crazy football games between his years at Traverse City St. Francis, Michigan State and the Tampa Bay Buccaneers.
But if we stick to the four-year-old linebacker, it would be the 2015 game against Michigan that the Spartans won on a blocked punt late in the game for a touchdown.
"Definitely the craziest game I've ever been to. And there have been some crazy games in the past, "Bullough said.
The recruiting pipeline between Traverse City High School football and Michigan's two Big 10 programs has been active for the past 10 years. Just consider that Joe Kerridge, a St. Francis alumnus, was on the other end of the infamous room wearing the corn and the blue.
"These aren't the best memories of this game," said Kerridge, the full-back who captained the Michigan team in 2015 and eventually played for the Green Bay Packers. "I feel like every year there's a stuck punt recap. It was a tough way out and it's a real testament to how football is.
Saturday's undefeated encounter at Spartan Stadium is destined to a similar end.
Michigan and the State of Michigan are ranked in the top 10 by The Associated Press for the first time since 1964. Michigan (7-0) is at No. 6 and the State of Michigan (7-0) is at n ° 8.
This will kick off FOX's Big Noon with ESPN's College Gameday doing their morning pre-show from East Lansing.
"It's always an exciting rivalry. I will always get the best of both teams. It's just one of those games that you look forward to every year, "Kerridge said.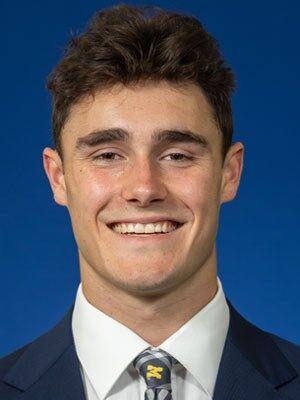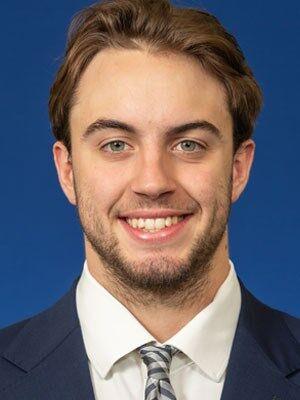 A trio of former Traverse City football students play in Michigan – Ryan Hayes (TC West), Christian Boivin (TC West) and Peyton Smith (TC Central). All three saw the field in the Wolverines game against Northern Illinois, Smith handing the ball to Boivin on a play and Hayes starting on the left tackle.
"For as long as I can remember, I watched this game and cheered on Michigan," Hayes said at a press conference Monday. "Some of my family were fans of the state of Michigan, but not anymore. I would still be against them anyway.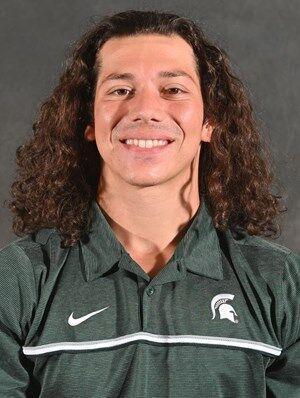 Nick Hunter, the Spartans walk-on, is from Grayling. He is in his second year in the red shirt after being part of the Record-Eagle Dream Team.
Bullough said in Michigan that you were "born into this rivalry".
He and his two brothers, Byron and Max, all played for MSU as linebackers. Their father, Shane, was also a linebacker at MSU. The three Bulloughs were two years apart, so Riley had a season with his older brother, Max, and younger brother, Byron. His sister Holly also raced cross country at MSU.
"We grew up going to this game," Riley said. "Growing up in this state as a kid, at least around me, you basically identify as a fan of the state or Michigan. Your friends around you are also what you are a fan of. … It means so much to so many people. And being a part of this game and playing it multiple times is just an amazing experience.
Former gladiator Ryan Armor spent most of the 2018 season as MSU's long snapper before missing the 2019 season with injury. Matt Seybert, also a St. Francis product, had an outstanding senior year for MSU in 2019 before being signed by the Los Angeles Chargers this summer in free agency.
The former West Rocko Khoury student was part of the Wolverines team that won the Sugar Bowl in 2011. Thiyo Lukusa served as a lineman at MSU for a year before being transferred to Arizona. Kevin Cronin was a kickoff specialist for the Spartans.
Kerridge said he felt like he was a bit of an outlier in TC playing for the Wolverines.
"We didn't really have any alumni who had played for Michigan," Kerridge said. "Usually everyone was texting me calls and texts about the game from the opposite side, from the Michigan state perspective." He came back several times playing with the Packers.
Michigan leads the 71-37-5 series dating back to 1898 and has won four of the last 10 games.
Bullough said he plans to return to East Lansing on Saturday. After two years with the Buccaneers and a training camp with the Titans, Bullough retired from the NFL in 2019 and returned home to Traverse City as a real estate broker.
"You've just become a part of this family," Bullough said. "Once you're done playing there, really for the rest of your life, you're still bleeding green. Every time you return to East Lansing you always feel welcome. You still feel like part of the team.
Follow Andrew Rosenthal on Twitter @ByAndrewR