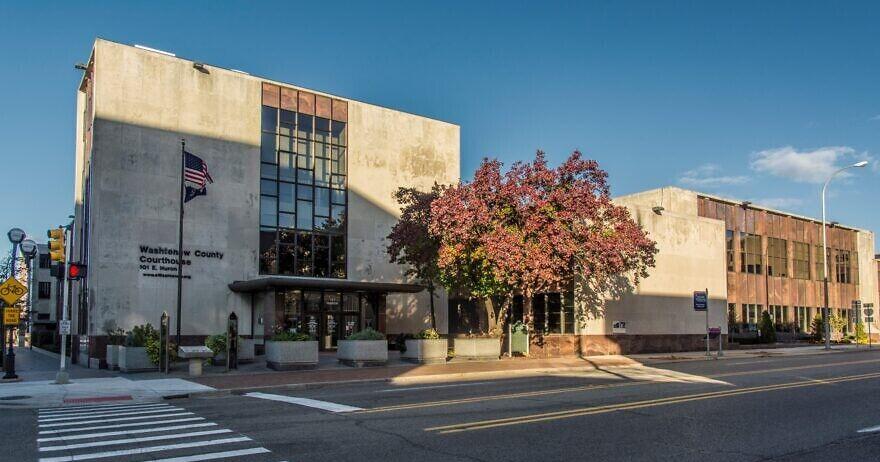 Michigan County Democratic branch slammed for anti-Semitic message ahead of primary | JNS
A local branch of the Michigan Democratic Party apologized for an anti-Semitic social media post on Tuesday.
Referring specifically to the Democratic primary race between incumbent Reps. Andy Levin (D-Mich.) and Haley Stevens (D-Mich.) in Michigan's 11th congressional district, a TikTok post from Democrats in Washtenaw County posted a video of MSNBC discuss money in politics and a description of "AIPAC vs. Andy Levin". Attached to the message, the organization wrote "Zionists have no place in the office".
The message referred to the proxy battle in the primary race between major pro-Israel organizations, which back Stevens, against left-leaning groups such as J Street, which back Levin.
According to Detroit Metro timetable, a screenshot of the since-deleted post was tweeted by University of Michigan board member and Jewish Democrat Jordan Acker. The University of Michigan is located in the city of Ann Arbor, west of Detroit, in Washtenaw County.
"Hey [Washtenaw County Democrats], I hope it's not you. PS, [Andy Levin] and [Haley Stevens] are both Zionists. And that is blatant and disgusting anti-Semitism," tweeted Acker.
Washtenaw County Democratic Party Chairman Chris Savage said Metro timetables that he sincerely apologizes to the Jewish community and to anyone offended by the publication.
"It does not represent who we are as democrats or thoughtful, caring and compassionate members of society. We are much better than that," he said. "The post has been removed and our social media channels will be closed until we establish specific policies regarding reviewing posts on these channels from now on."
Michigan has several hotly contested primary races, including two closely watched by Jewish groups — the 11th and 13th congressional districts. J Street, AIPAC, Democratic Majority for Israel and Pro-Israel America have all chosen candidates to support with their organizations and associated super PACs, providing millions to boost them.
United Democracy Project, an AIPAC-affiliated super PAC, spent more than $3.9 million supporting Stevens and $343,000 on ads attacking Levin. The J Street PAC spent about $700,000 to support Levin.
The Michigan County Democratic branch, criticized for its anti-Semitic message ahead of the primary, appeared first on JNS.org.