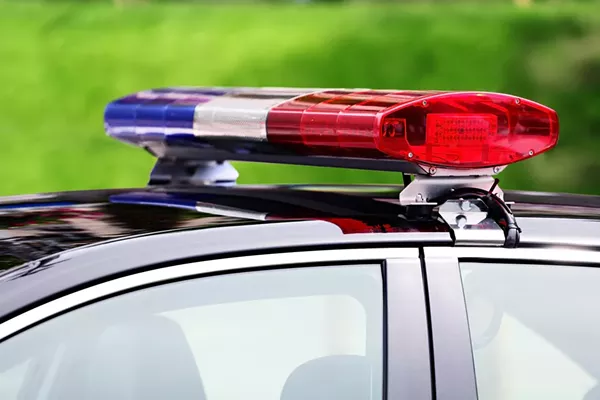 Michigan County Sheriff's Office says it's already out of gas money | Michigan News | Detroit
The price of gas is too high.
According to AAA, the average cost of gas today in Michigan is $5.21.
Apparently we're not the only ones feeling the pain at the pump, an agency in Michigan's Bureau of Law Enforcement has adjusted its operations due to rising prices.
Isabella County Sheriff Michael Main took to the county's Facebook page to alert residents that the county's fuel budget has already run out and deputies have been instructed to handle as many situations as possible by telephone in order to reserve fuel.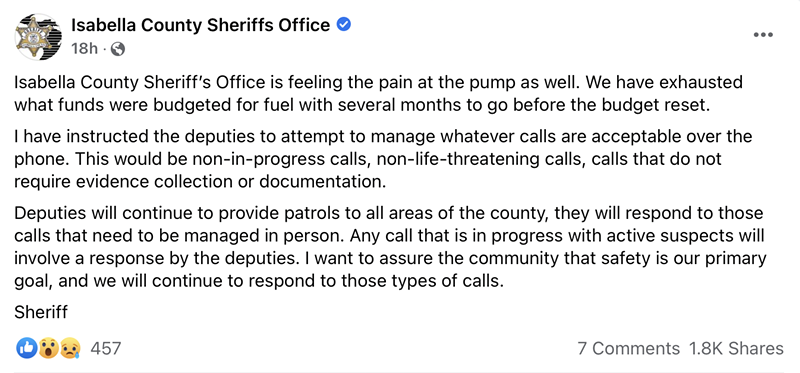 Comments on the Facebook post were limited, but one Facebook user asked "Will cops be sent to a certain call?"
The sheriff's office responded "Absolutely, we will only try to handle phone calls that are not in progress or that require a deputy to answer."
According to the United States Census Bureau, Isabella County has an estimated population of 64,000. The county is home to Mount Pleasant, where Central Michigan University is located.
Stay connected with Detroit Metro Times. Subscribe to our newsletters and follow us on Google News, Apple News, TwitterFacebook, Instagram, Reddit or TikTok.