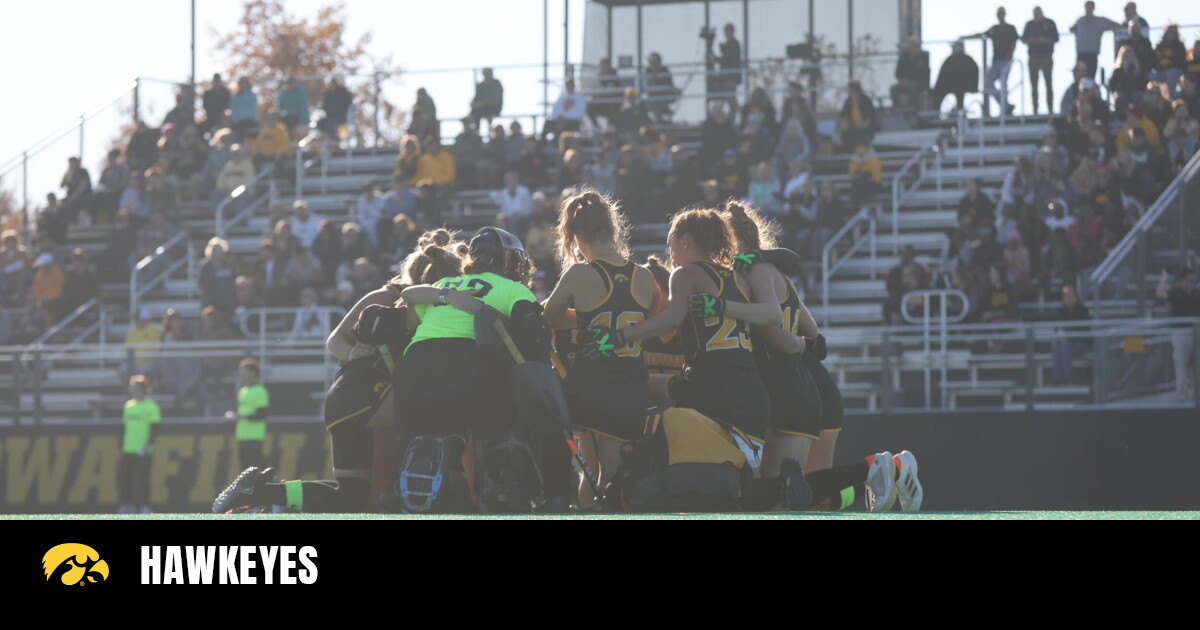 No. 10 Iowa shuts down Michigan State on senior day – University of Iowa Athletics
IOWA CITY, Iowa – Sophomore Annika Herbine's 32nd-minute goal led the 10th-ranked University of Iowa field hockey team to a 1-0 win over Michigan State on Friday in a game of the senior day at Grant Field.
The regular season finale win wraps up the Hawkeyes' regular season with an 11-6 record and a 4-4 mark in Big Ten play. Iowa opens the Big Ten tournament Thursday in Columbus, Ohio.
Herbine scored on a rebound from a penalty corner at 31:51. It was Herbine's eighth goal this year, which is the team's second.
The Iowa defense posted its sixth shutout, limiting the Spartans to just two shots – one on goal. The Hawkeyes had a 12-1 advantage in penalty corners in the game.
QUOTE HEAD COACH LISA CELLUCCI
"We held them to a shot and a penalty corner. We had momentum and control of the game the whole time. We could have easily put five or six goals on the board which just missed the posts on either side. It was great to get the win and they can catch their breath and have some momentum going forward.
"It was great to shoot the penalty corners. The one that scored was a goal in the video review when we watched it. We have to be able to execute. We have to find a way to put the ball in the deep goal and we'll start working on that again.
TO NOTE…
– Herbine is second on the team with eight goals – a career high. She has scored two of the team's last three goals.
– Iowa has won the last eight games against Michigan State.
– The Hawkeyes finish the Big Ten game with a 4-4 record, placing them in fifth place in the league standings.
NEXT
Iowa travels to Columbus, Ohio next week for the Big Ten tournament.