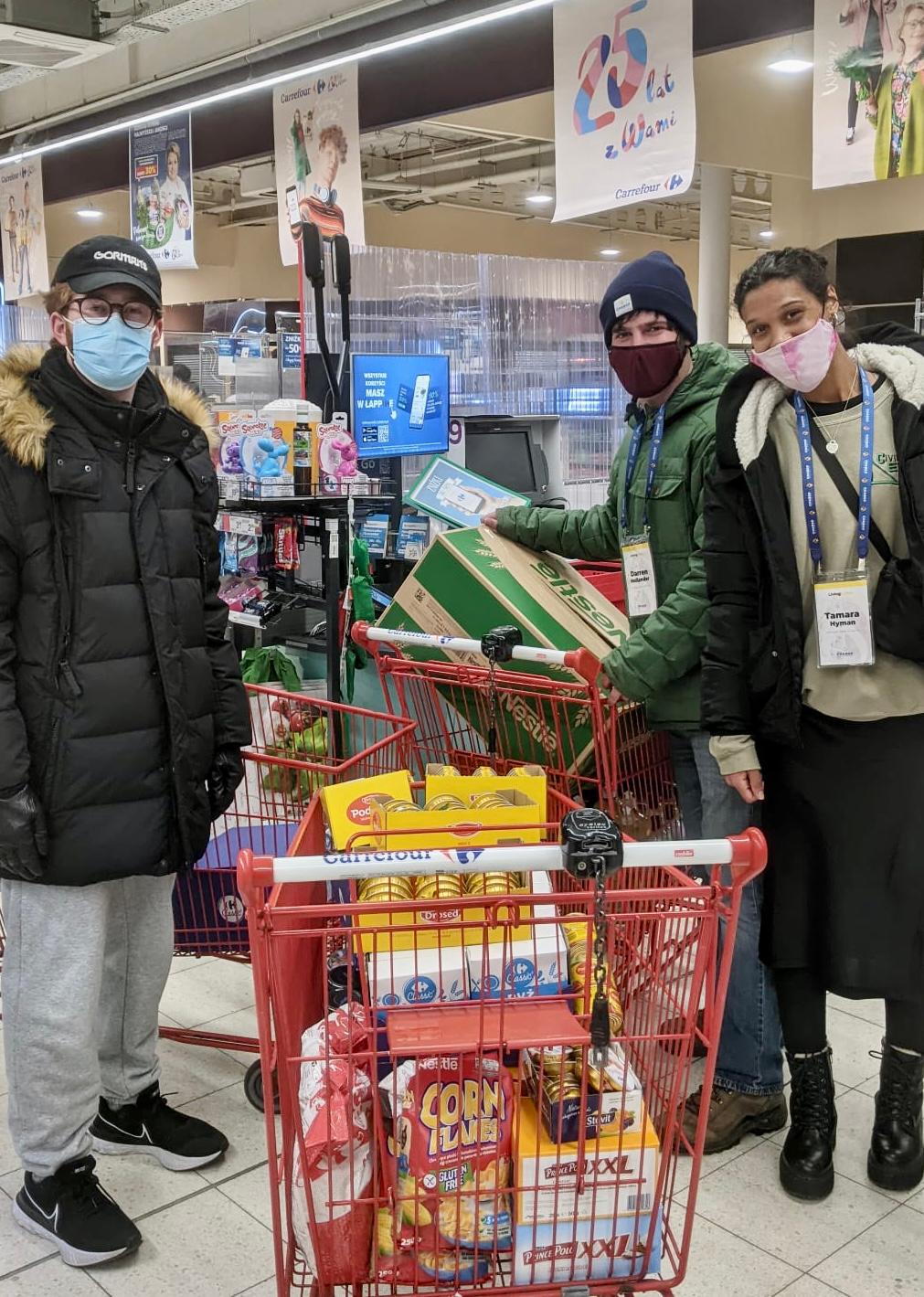 Students give back to Ukrainian refugees | MSUToday
For many Michigan State University students, spring break offers a week away from class and often the gloomy March weather. However, a group of Jewish Spartans traveling to Poland as part of an alternative spring break to learn more about their culture and history, became part of history by unexpectedly lending a helping hand to refugees. in need.
Jared Pazner, a senior student in global politics, Darren Hollander, a sophomore in microbiology, and Tamara Hyman, a junior sociology student, were some of the students who took part in this year's LivingLinks spring break trip. Coordinated by Chabad on Campus International and offered to students through the Chabad Student Center at MSUthe LivingLinks journey is an educational journey through the history of European Jewry, with a focus on the Holocaust.
While in Lublin, the ninth largest city in Poland, the students visited the Yeshiva. Now a synagogue, the Yeshiva was once the largest Jewish educational institution in the world. When they entered the building, neither of them could have guessed what they would see next.
"We were completely unaware that there was a refugee support center set up on the bottom floor of the Yeshiva," Hyman said. "The women who were supposed to show us around the Yeshiva scared us away, and we only got a quick glimpse of what was going on – lots of donations, and about a dozen women and children filling bags with the items they needed. "
The students were impressed, not only by the refugee center itself, but also by the large number of people who needed help. "It's hard to say a number (of refugees), but there was a steady stream of people coming in, grabbing what they needed and leaving," Pazner said.
Many had heard of the Russian government's invasion of Ukraine, but meeting the Ukrainian people whose lives were turned upside down inspired them to act. "A month ago these people were living very similar lives to mine in America," Hollander said. "Within days they were living in a war zone."
Group members started asking what they could do to help. At first they wanted to make monetary donations to the cause, but organizers at the refugee center said donations of food and supplies could go much further. So they headed to the local supermarket.
Using social media, they began asking friends and other students around the world for donations to help cover much-needed supplies. Within hours, they raised over $3,000. Yet their efforts to change things did not stop once they left Europe.
"After this trip, our group continued to receive donations and we were able to buy nine suitcases for the nine refugee families who lived in the same hotel as us," Hyman said. "Each family needed different things, so each packed suitcase was tailored to the needs of the family receiving it – clothes, dog food, medicine, utensils, power strips, trainers, hangers, cooking utensils, mattresses and more. We ended up raising over $20,000, and the money that wasn't spent directly on donated items was used to create general care kits for refugee families.
The students hope their acts of kindness can spread here in the United States. Rabbi Benzion Shemtov, co-director of the Chabad Student Center at MSU, commended the students for their hard work, but noted that there was still a lot of work to be done.
"Seeing students on their own initiative take action and put the rest of the travel schedule aside was so powerful," Shemtov said. "Unfortunately there are so many refugees, these students were able to brighten the day for some, and it is so beautiful. Each person, each family is a world. We too can make a difference for the better. Go brighten up someone's day. Light is contagious.