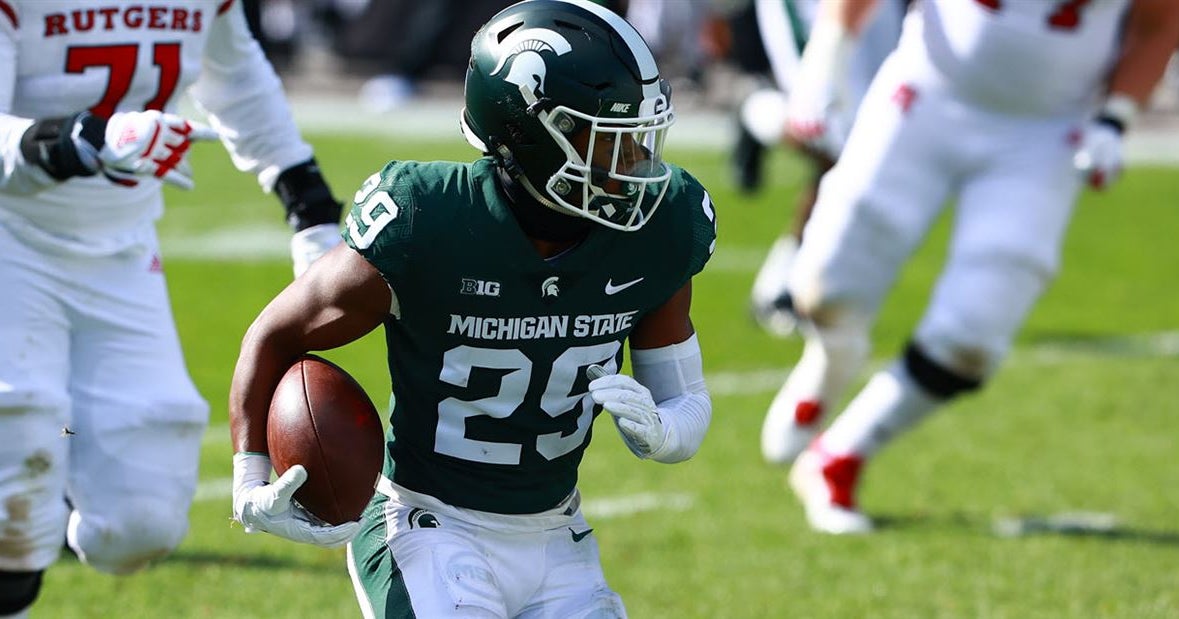 Tennessee Titans sign former CB Shakur Brown from Michigan State
Former Michigan State cornerback Shakur Brown found his way back to the NFL by signing with the Tennessee Titans. The franchise announced the addition of Brown on Friday, the third day of Tennessee's training camp.
After being drafted in 2021, Brown initially clung to the Pittsburgh Steelers practice squad before stints in Kansas City and Detroit. He recently participated in the restarted USFL with the Pittsburgh Maulers, posting 36 tackles in nine games.
In Tennessee, Brown will reunite with former MSU teammate Naquan Jones, who also went undrafted last spring but earned a roster spot and carved out a regular role for the Titans.
Brown, of Stockbridge, Georgia, marked his first season with the Spartans in 2017. He then became a full-time starter in 2020, head coach Mel Tucker's first season, and led the Big Ten in interceptions with five. Brown started all seven games that season, finishing with 25 tackles and four breakups to earn Walter Camp Football Foundation second-team All-America honors and All-Big Ten first-team coaching recognition. of the league.
The 2021 NFL Draft ended MSU's 80-year streak of having at least one player selected. The Spartans took a year-long hiatus by entering four players in the 2022 draft: running back Kenneth Walker III (second-round, Seattle Seahawks), wide receiver Jalen Nailor (sixth-round, Minnesota Vikings), winger tight Connor Heyward (sixth round, Pittsburgh Steelers) and offensive tackle AJ Arcuri (seventh round, Los Angeles Rams).
Get the latest Michigan State football, basketball, and recruiting news delivered straight to your inbox. Enter only your email address HERE to sign up for our free Spartans newsletter now!