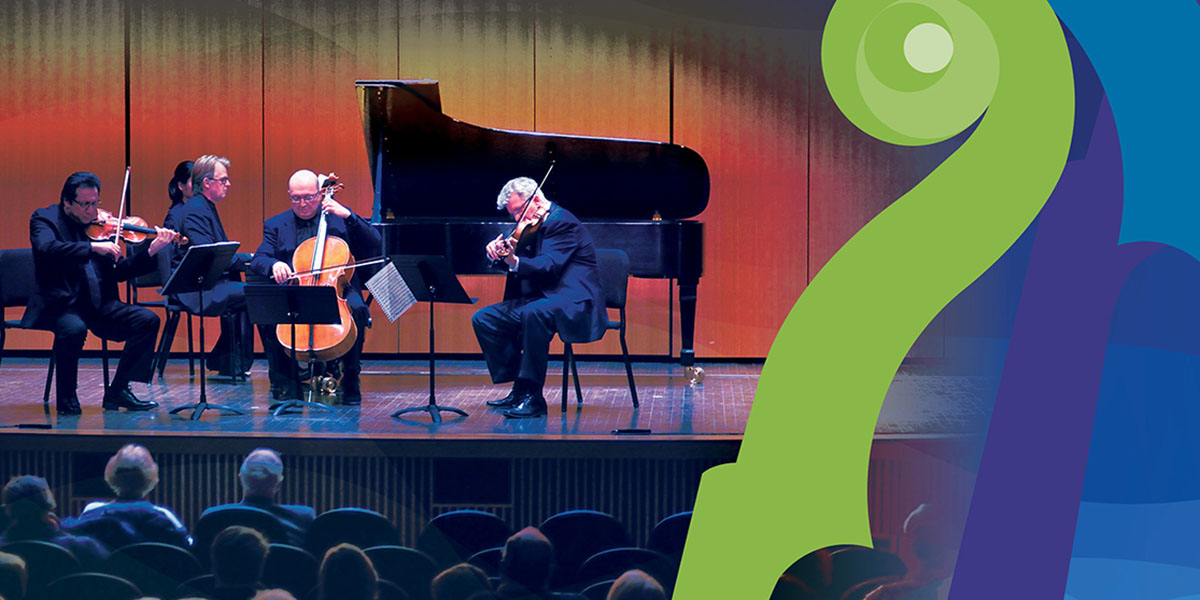 The return of the Cello Plus Chamber Music Festival | MSUToday
Chamber music fans will enjoy a jam-packed week of performances as the MSU College of Music welcomes the long-awaited return to the stage of the Ken and Sandy Beall Cello Plus Chamber Music Festival.
On a two-year hiatus since the pandemic shutdown in 2020, the beloved annual series will mark its 20th year of bringing innovative chamber music performances by MSU artists and international guests to the community. This year's Cello Plus series includes three concerts at the Fairchild Theater on the evenings of April 5 at 7:30 p.m., April 7 at 7:30 p.m. and April 9 at 8 p.m.
Special anniversary concert highlights include chamber works for piano and strings, romantic-era vocal arts, a "festival of keys" with solo piano, and performances synchronized with scenes from silent films.
Joining Suren Bagratuni, MSU cello teacher and artistic director of Cello Plus, are guest artists and other MSU string players. Guest artists include composer and pianist Stephen Prutsman, New York tenor Nils Neubert accompanied by strings and piano, and renowned guest pianist Sergei Babayan.
More information can be found on the Graduate School of Music website.